July 2020 Newsletter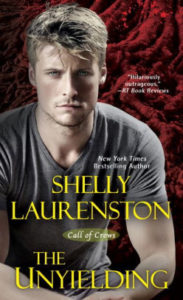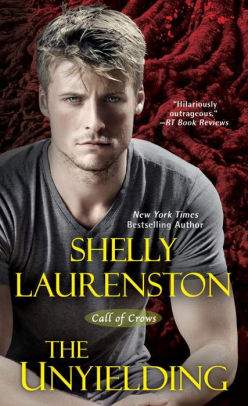 THE UNYIELDING

Available Now!

Unedited/Unproofed

Stieg went looking for Erin that night because he knew—deep in his bones he knew—she'd be out again.

And he was right.

It actually wasn't as hard as he thought it would be to track her down. He always knew from Karen what the hottest clubs were and he knew Los Angeles like the back of his hand. Especially Hollywood. So, after checking with Karen, he found out about a new club opening and knew—he knew!—that's where he'd find her.

And that's exactly where he did find her. Stomping up the street, in a cute dress, ridiculous high heels that she was not comfortable walking in, and a tiny black backpack.

He knew the club she was heading for. It might be under new management now, but it was one of those joints that had been around for years and years, changed owners more times than he changed the oil in his car, and had seen quite a few rising and current star overdoses in its time.

If Erin was looking for someone famous and in demand with the news rags, this was the place to go.

Stieg made a U-turn and parked his car on the street. He took big strides to catch up to Erin and was a few feet away from her when he saw another car slowly pass from the opposite side of the street.

He only noticed it at first because of the sound. He'd always loved cars and he knew a perfectly maintained but seriously souped-up engine when he heard one. He then noticed the darkened windows. Too dark to be remotely legal.

Once the car passed an oblivious Erin, it went up a little farther then made its own U-turn.

That's when Stieg began to run, pushing past people in his way.

The car neared Erin and the windows lowered just enough for all those automatic weapons to be trained on the Crow.

Stieg picked up speed and just as he reached her, Erin spun around. Her eyes widened at the sight of him and her fists jerked up to defend herself. Stieg ignored that and wrapped his arms around her waist, used his body to block hers, and then yanked both of them up and over a seven-foot high wood fence.

They hit the hood of a piece of shit car on the other side. One of many since they'd apparently landed in a junk yard.

Stieg rolled them off the hood and used the car to block them from the onslaught of gunfire.

When it stopped, Stieg gazed down into Erin's face and asked, "Is there anyone in the world that's not trying to kill you?"

*****

It was really starting to irritate Erin that the man kept saving her. What was happening? What was going on? She was a Crow, goddammit! She should be able to save herself!

"I dealt with the only one from my First Life who wanted me dead," she replied to his stupid question. "And anyone from this life would never come after me with guns. They're all demons."

"Not all of them."

"The nuns don't count. They hated me long before I had wings."

Big sausage fingers suddenly covered Erin's mouth.

"Shhh. I think they're coming back." Erin rolled her eyes and Stieg removed his hand from her face. "What?"

"You act like you're so impressive right now. Like you've got super hearing. But with that goddamn muffler on their piece of shit car, people in China probably can hear them."

"That's a finely tuned…" He stopped himself. Growled. "Instead of arguing, why don't we try to answer the question of why they're coming back?"

"To make sure I'm dead?"

"Drive-bys don't work that way. They shoot, they go. If they miss, they come back another time to finish the job. What you don't want to do is sit around waiting for the cops to come."

"Is this knowledge from your previous thug life?"

Stieg growled again and got up until he was crouching over her. "Let's find out why they're after you."

Erin sat up. "And how do we do that? It may be Hollywood, but I'm sure people will notice when a couple of winged warriors come swooping in to deal with the local gang bangers."

"You're right." Stieg stood and Erin followed. "That's why we need bait."

"What bai—heyyyy!"

He tossed her back over the fence with an ease Erin found highly disturbing, but she easily landed on all fours, her body used to safely landing from much higher positions.

As soon as her body hit the ground, she heard the brakes of her assailants' car screech, and the tires tear up the asphalt as they spun around, cutting off other drivers.

Erin slipped off the high heels she'd worn to help her get into the club and took off running. She pushed past all the tourists and the crazy locals until she hit a street that led into an alleyway.

She turned and a few seconds later heard squealing tires. She turned again, but saw a dead end up ahead. Before she could unleash her wings and take to the skies, she was snatched up and held aloft by a Raven with absolutely no respect for personal boundaries.

"Put me down."

"Shut up."

Erin laughed. She didn't know why, but she was finding this whole thing weirdly entertaining. Maybe it was seeing how Stieg Engstrom handled things out on his own. No back-up from his Ravens brothers. No Rolf handling the more subtle refinements of negotiation. Or Vig terrorizing everyone without saying a word, just standing there…being horrifying. Or Siggy being the goofy entertainment.

This was all Stieg, and Erin was impressed and startled all at the same time.

The car pulled to a stop underneath them. To the men inside, Erin had just disappeared, so she was assuming confusion.

Then something shocking happened.

The doors opened…and women came out. All gang members if Erin was to go by their tattoos, but still. She'd automatically assumed it was men trying to kill her. Look at that. She was guilty of reverse sexism or…whatever.

"Uh-oh," Stieg mumbled.

"What?"

"They're women."

"So?" When he didn't answer, she knew he'd have a problem fighting these broads simply because they were women. "They tried to kill me," she reminded him.

"Yeah. I know."

"You've tried to kill me. I'm a woman."

"Yeah, but you're like me. You don't need a gun."

"So?"

"It just feels weird and wrong."

"Oy," Erin muttered. Then she unleashed her wings.

"Ow! Bitch!" Stieg roared as the power of her wings sent him flipping back several feet.

The women below heard him, but before they could look up, Erin dropped to the roof of their car.

Shocked, two stumbled away. Two others gave a small horrified squeal. And a fifth, spotting Erin's wings, wisely made a run for it.

Once the shock wore off, the women attacked. They raised their guns, but Erin caught the closest arm to her and twisted until the bone cracked and splintered. She yanked the gun away and used it to bash in the woman's face, sending bone into brain.

To stop the others from firing, Erin extended her wings, shoving two of the women away. And then brought her wings down and up. That made the dirt in the alley swirl like a tiny tornado, temporarily blinding all her attackers.

With her body still on the hood of the car, she placed her hands down and kicked out with one leg, her foot crushing the windpipe of one woman. Side kicked another across the jaw, so that her neck snapped at the base.

Erin then bounced off the car and caught one of the last two women by the throat. She yanked her close and wrapped her other arm around her neck, lifting and twisting at the same time until she'd separated head from spine. She dropped that body and caught hold of the gun aimed at her by the last female.

The Nine Clans were not allowed to use guns. Their gods thought it was a sign of weakness. They preferred edged weapons or hand-to-hand. So Erin didn't take the gun. She simply twisted it around and made the woman pull the trigger herself. The first two bullets hit her in the gut. Eyes wide, she helplessly watched as Erin readjusted the weapon until it was under her chin—then Erin made her pull the trigger one more time.