May 2020 Newsletter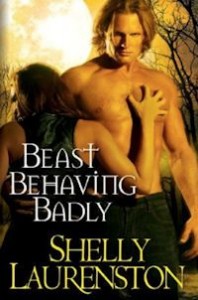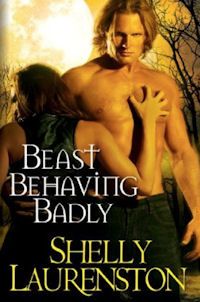 BEAST BEHAVING BADLY

Available Now!

Unedited/Unproofed

Bo glanced at his watch. Eight A.M. Time to hit the treadmill.

He left the ice, waving at a couple of the maintenance guys who knew him by name and went to the locker room. He changed out of his hockey gear and into sweats and sneakers. Locking up everything, he checked his watch again and jogged out of the locker room and down several floors. Bo pushed the door open, waved at a couple of other maintenance men who knew him by name, and headed to the massive gym that every team player, no matter the sport or whether they were on a minor or major league team, had access to. He wasn't rushing his run since this was a warm up but was about to pick up the speed before charging into the gym and jumping on a treadmill when a frustrated groan and a sniffle caught his attention. So did the scent.

He spun around and jogged back and through the open doorway. He was surprised to find it open. The center had several smaller stadiums for the minor and junior leagues that didn't get the size of crowds that the pro teams did. This particular stadium had become the domain of the Tri-State derby teams that had become quite popular, and the space was rarely open this early since their games and training only happened in the evenings or on weekends.

Bo jogged to a stop and watched as Blayne picked herself up off the track. She re-adjusted her helmet, since it was currently blocking her eyes, and let out another frustrated breath. Then she wiped her cheeks with the back of her hands and he realized she was crying. Wow, she either hit the floor really hard or she needed to toughen up a bit.

He thought for sure she was about to quit but she suddenly squared her shoulders, crouched down, her hands fisted, her arms bent at the elbow, and after a brief moment, shot off again.

She was fast. Really fast. She was doing well too, until she sort of…wiped out. He had no idea what she'd done but she went down hard, flipping head over ass in a jumble of long legs, arms, and skates.

Bo grimaced, wondering if he'd have to take her to the health services floor. He stepped forward and that's when she suddenly bounced back up. Her shoulder looked a little off until she grabbed it with her opposite hand, gritted her teeth, and jerked it back into place. The crack of bones echoed in the empty room and Bo grimaced again.

He stepped in closer and, keeping his voice even and calm, asked, "Are you okay?"

Blayne spun around, startled even though he'd tried not to startle her. But once she recognized him, Blayne nailed him with a look so loathing, he was sure she still thought he was a serial killer.

"You," she hissed at him. "This is your fault!"

Shocked, Bo asked, "What did I do?"

"You're an asshole!"

"You don't even know me."

"On the ice. You're an asshole on the ice. And now everyone wants to be assholes! That's expected now!" She rolled closer. "And because I'm not an asshole, I'm suffering! Your fault!"

Not used to having people accuse him of something so stupid before, Bo said, "Okay," turned, and walked out. He was halfway to the gym when he turned back around and returned to the derby track. Blayne had her arms on the railing, and her head resting on them when he walked back in. She stood tall when she saw him.

"What?" she asked when he stood in front of her.

"You know, instead of standing here and crying and blaming me, maybe you should do something to fix whatever your problem is. I have no idea what your particular problem is, but I feel pretty confident it's not my fault."

"It is your fault. Because of you and your bizarre ideas about sportsmanship, everyone has to become an asshole or you're considered the weak link on your team. The one who has to be replaced because no one thinks you can handle the Texas Longfangs. The one who needs to be replaced because maybe once, or sixteen times, you've said sorry when you've accidentally harmed someone during rigorous game play." She folded her arms over her chest. "Have you ever said you're sorry after accidentally harming someone during rigorous game play?"

"No. Of course, I've never accidentally harmed someone during a game. I have, however, purposely harmed someone during…what was it? Rigorous game play?"

"And that doesn't bother you?"

"No."

She let out a sigh, her whole body sort of deflating. "I'm doomed."

"But," he added, "you don't have to be an asshole to be a winner. I'm an asshole in the rink because that's just how I am when I'm out there. I've known other, really good players who were nice guys."

"Like who?"

"Like Nice Guy Malone. He was extremely nice. And that first time I played against him, when he cross-checked me into the stands, giving me a concussion and a laceration that took forty-two stitches to close, if I remember correctly, he apologized."

"What did he say?"

" 'Sorry, kid.' But more importantly…he meant that 'sorry, kid'."

"Okay."

"I'm guessing, though, that being nice is not your problem."

"But Gwen said—"

"It may look like it's your problem, but it's not your problem."

"Fine. Then what is my problem?"

Bo gestured to the track. "Why did you end up falling?"

"Which time?"

Bo frowned at the question. "Do you fall so often you need clarification of timeline?"

"Sometimes. And sometimes I'm thrown, tripped, slammed, flung, battered—"

"Okay," he cut in, sensing she could keep going. "Five minutes ago before we started this conversation, you wiped out. Why?"

"I don't know."

"Did you trip? Lose your balance?"

"I said, I don't—"

"Don't get frustrated. Answer my question."

She looked back at the track. "I was skating, everything was fine, and then…"

"And then," he pushed when her voice trailed off.

"And then I started thinking about how unfair this all was and how no one was giving me a chance and then I realized I was being unfair and I needed to stop feeling sorry for myself and then I realized I was hungry and I would need to get something before I get to work and then when I realized I still had to go to work, I knew I'd have to see Gwen and she'd want to talk and anytime Gwen wants to talk it's like a form of torture because there's no subtle with her, you know what I mean, she's just like in your face just like my dad and then I thought, "Oh, great, I'll need to tell Mr. I Told You You'd Never Be Good At Derby that I was being bumped for a Howler, a full She-wolf no less and I knew that conversation would get—"

"Stop!" Bo put his hands over his ears and gaped down at her. "Good God, woman. Hit the brakes on the freight train that is your mouth."

*****

How pathetic. She was getting "assistance"—and she was using that term lightly—from the most assholey of all pro athletes. It was kind of like Mother Theresa asking Stalin for advice on the best way to handle difficult lepers.

And now he was telling her to shut-up. Like she hadn't heard that enough over the years. The only person who had never told her to shut-up was her mother. Blayne could talk for hours, nonstop, and her mother never said a word or complained. Of course, the party was over once Cranky Old Wolf got home, but that was something to be dealt with in therapy.

Novikov lowered his hands and let out an overly dramatic breath. "I didn't think it would be this easy but, I know what you're problem is. You think too much."

"I can say with all honesty," she said flatly, "you are perhaps the only person who's ever said that to me. At least without a definite note of sarcasm."

"Do you know what I think about when I'm on the ice?"

"Something like, 'Will I have to go to hell for what I just did to that guy's face?' "

"No. That never crosses my mind."

"Shocking." Dropping her hands to her hips, she asked, "So what are you thinking when you're on the ice?"

"My puck."

Blayne waited for more. She waited at least two full minutes for more but he didn't say anything else, and for two full minutes they stared at each other until she couldn't stand the silence any longer. "That's it?"

"That's it."

" 'My puck'? You don't think about anything else? Like strategy or what your teammates are doing or time on the clock or—"

"I'm aware of all that, but I'm thinking 'My puck.'"

"How…one note."

"It works."

He had a point. Novikov had brought nearly any team he'd been on to championship, was the all-time scorer in the league, and was considered one of the best players of all time. As much as Blayne hated his lack of fair play, she couldn't ignore the fact that the man was a winner.

Something Blayne wanted to be, she just didn't know until this moment how much.

And, as she stared up at the seven-one, nearly four hundred pound descendent of Genghis Khan himself, it suddenly occurred to her that the one person who could help her become a winner was standing right in front of her.

That's when, for the first time since Sunday brunch, Blayne smiled.

*****

Why was she smiling at him like that? It wasn't that big, sweet smile she usually had. What he secretly called her "doggie grin." No, this was the wolf in her coming out and the cat in him didn't like it one damn bit.

"What?"

"Nothing." She skated closer. "So, do you train everyday?"

"Of course. Don't you?"

"Not really."

"You should."

"Okay." She moved around him. "Are you're here every morning?"

"Except Sundays."

"I guess you get in bright and early, huh?"

"Yeah."

"Like…what? Five-thirty? Or six?"

"Six."

"You start at the rink or the gym first?"

"Rink. That way I can—" Bo's eyes narrowed. "Wait."

She skated to stop in front of him and her smile had turned decidedly false and misleading.

"Not in this lifetime." Bo turned away from her, but she zipped in front of him, proving she was as fast as she'd seemed on the track.

"You haven't heard my offer."

Bo took a step back. "You're not going to offer me sex, are you?"

Blayne scowled. "No. I wasn't. But I'm not sure I like the look of obvious disgust on your face." She slammed her hands onto her hips. "Are you saying you wouldn't want to have sex with me? Because you were the one who asked me out. And I don't appreciate—"

"Freight train. Brakes."

She snorted at him. Like a bull.

"If you're going to offer sex," he went on, "I just think it should be for something life or death. Or money." He thought on that a moment, nodded. "Yeah. Life or death situation or money. But for a chick hobby? That's a little beneath you, don't you think?"

"A chick hobby?" she spit at him.

Bo wiped his chin. "What would you call it?"

"A sport! A valid sport!"

"Oh, come on."

"Great. Another guy afraid of women in sports."

"I'm not afraid of women in sports. Wait. I'm lying."

"A-ha!"

"The sows on the Kodiak hockey team…I'm afraid of them. They're mean."

Her anger slipped away as quickly as it had come. Now she seemed fascinated. "There are women in the hockey league?"

"Yeah. It's just…kind of hard to tell sometimes."

"I had no idea."

"Hockey league is coed. And if you saw the women play, you'd understand why." She slapped his arm. "Ow."

"You respect the sows in the hockey league—"

"And She-wolves."

"—but you don't respect derby?"

He laughed and bam! Her anger was back.

"What's so damn funny?"

"It's like comparing Queen Boadicea to Pam Anderson."

"Don't make up words and think you can distract me."

"I didn't make up—"

"Look, the bottom line is, I need your help. I need an edge. We've made it into the National Championships next month but we'll be going up against the Texas Longfangs, and the rumor is part of their training is slaughtering cattle with their bare hands—while human. You've gotta help me."

"I don't know anything about derby. In fact, I don't even respect derby as a sport. So how can I help you?"

"Name the last guy who cross-checked you into the stands?"

Bo couldn't help but smirk. "Nice Guy Malone."

"Exactly." She gave a little laugh. "See? I need you to show me how to be less good, moral, loving Blayne and more evil, sadistic, asshole Marauder."

Deciding not to see that statement as an insult, he instead argued, "But I don't really have time to help you." He pointed at his watch. "I have a schedule."

"You can't fit me in for like…an hour, a couple of times a week?"

"No. No, I can't."

"You're serious?"

"Yeah." He tapped his watch again. "Schedule."

"Right. A schedule, which can be changed to do the right thing. Yes?"

"No. No, no, no. You can't go around changing schedules. What's the point of a schedule if you're changing it all the time?"

"But schedules should be flexible."

"No. Not flexible." What was this craziness she was spouting? "Schedules can't be flexible. Flexible leads to disorder. Disorder leads to sloppiness. Sloppiness leads to failure. And failure is another word for losing."

Blayne glided a few feet back from him. "You're really not joking…are you?"

"I'm not really a jokey kind of guy, but when it comes to schedules and time—I don't joke."

"Oooo-kay. Um…" She pulled off her helmet and scratched her head. "How do you…"

"How do I what?"

"Well, I always hear about you at the latest shifter-only club openings—"

"I don't go to clubs."

"—or taking out another supermodel—"

"Supermodels have issues with time I'm not comfortable with."

"Or traveling the world to exotic locations?"

"Only when there's a game there. Like the Tahiti World Playoffs. But God it was hot outside the rink. So miserably, miserably hot."

"But I don't understand. I mean…how do you…when do you…" Her eyes grew wide and she briefly covered her mouth with her hand. "Are you a virgin?" she whispered.

"What? No!"

"But when do you find time with that rigid schedule of yours? I mean prisoners at Rikers have more freedom!"

"I get along just fine. I've had girlfriends."

"Did they last?"

Bo shrugged. "They were mostly feline so…no."

"Yeah. Most felines I know aren't gettin' up at the break of dawn—on purpose."

"I'm aware of that, you know, now."

"I have to tell you something," she said, putting her helmet back on. "I am fascinated by you. And I now realize that not only do I need you, but you need me."

"Are we discussing sex again?"

"No." She glided closer. "Let's clear the air about that right now. I no longer have boyfriends."

"Oh." Bo raised a brow. "One of the Babes?"

"No. You Visigoth."

"You know Visigoth, but you don't know Boadicea?"

"Again, no making up words. Anyway, I no longer have boyfriends."

"Why?"

"My last one was, tragically, a bit of a sociopath. When we went away on a weekend trip to Atlantic City and he said it was on his mother, I thought she had knowingly paid for it. Not that he had stripped her savings account bare."

"Oh."

"Yeah. Nothing really ruins a romantic weekend away with the boyfriend like cops arresting you both. So no more boyfriends."

"So you're celibate?"

"Yeah, I tried that, too, and that didn't really work. So now I have gentlemen callers. And with the gentlemen callers, I have arrangements."

"What's the difference between a boyfriend and a gentlemen caller?"

"There's a difference."

"What difference?"

"A difference. Don't judge."

"I'm not judging. I'm just at a loss for logic."

Blayne pointed her finger at him. "Do you want my help or not?"

"Wait a minute. You need my help."

"As I said, we need to help each other."

"Not really."

"No, really. You need a social life."

"No. I don't."

"You do. You're almost thirty. A couple more years you'll be a broken down old sports guy, alone, bitter, unloved, some hooker or Vegas showgirl will marry you just for your money and eventually kill you in your sleep. Is that what you want?"

"Not when you put it that way."

"Of course you don't. That's what I'm here for. To ensure your life is not spent in misery and despair. And you're here to ensure that I rock this year's championship. Dude, this is a win-win situation."

"Don't call me dude. And is it really that hard to rock the derby circuit?"

"As a matter of fact—"

"Are your shorts not short enough? Do you need a pushup bra?"

"I'm trying to help you here."

"I'm still not sure I need your help."

"Oh, you do." She placed her hand to her upper chest. "And because I'm a kind, giving person, that's what I'm going to do. Help you."

"How?"

"I'm working on that. But until I figure you out, we can work on me."

Bo looked at his watch, cringing when he realized he'd already lost twenty-eight minutes sitting here talking to her. "Blayne, I really don't have time to—"

"Come on. An hour in the mornings? One hour? It isn't like this will be forever, either. Just until the championships."

Bo went over the schedule in his head.

She placed both hands on his forearm and looked up at him. "Please?"

Christ, how he could turn that face down, complete with big puppy dog eyes? He couldn't. He couldn't turn that face down. "One hour. From seven to eight. But that's it."

"Yay!" Without a running start, Blayne leaped up and wrapped her arms around his neck. "Thank you! This is great!" She hugged him but let go before he could get his arms around her. Dammit!

She wiggled on her skates. "I am so excited!"

"Be on time, Blayne," he told her.

"Yeah, sure."

"No, no." He caught hold of her arm. "You're still wearing this stupid watch."

"It's pretty."

"But it doesn't tell the time. How are you going to be on time if you don't have a working watch?"

"I'll be on time. I promise!" She suddenly hugged him again, her arms around his waist. "Oh!" She leaned back, looking up at him. "Speaking of which, what time is it?"

"Eight-thirty."

"Shit! I'm so fucking late!" She skated away from him.

"This does not fill me with confidence, Blayne."

"I'll be here. Tomorrow at seven. I'll be on time! I promise!"

She skated away from him and over to a pile of…stuff. She viciously shoved all that stuff into a backpack—without even a modicum of attempting to organize it first—and pulled the straps onto her shoulders. "Thank you…uh…"

"You don't know my name?"

"I know your name! I just don't know what to call you. Do I call you Novikov or Coach or Mr. Novikov or The Marauder?"

"Bo. Call me Bo."

"I like Novikov." And he wondered why she'd bothered asking him in the first place. "And you can call me Blayne."

"Like I've been doing?"

"Exactly!"

She headed off for the door.

"Are you skating to work?"

She stopped, looked down at her skates. "Oops," she said with a laugh. "I guess I am now." She looked back at him and shrugged. "If I'm late to the office, Gwen's gonna have my ass. Oh! And I'm not speaking to her today anyway. Ha! Take that feline who thinks I'm too weak for the Babes!"

Then she was gone and Bo wondered what the hell he'd just gotten himself into.