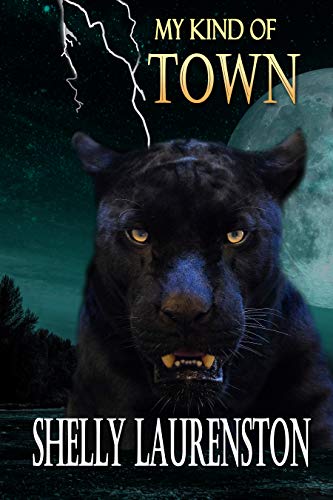 Book 1 in the Long Island Coven series
Emma Luchessi may be a witch from Long Island but she is used to her life being quiet. Some may even say boring. She doesn't mind boring. Boring is safe. Calm. Peaceful. Like beige. One doesn't get into trouble with beige. But a wrong turn off a southern highway is about to turn Emma's beige life into everything but boring.

Kyle Treharne's a good ol' boy with a sheriff's badge and a difficult population to manage. He wishes he had to worry about gangs and drugs and car-jackings. Instead, he has to worry about big cats fighting with wolves, bears fighting over honey, and hyenas fighting with everyone. And now, out of nowhere, he's got a human outsider riling up all the locals by asking too many questions. She's just so paranoid. And doesn't trust Kyle a lick. These city gals. They just don't know how to relax, do they?

Of course, Kyle is a big cat. He knows how to relax and he'd be more than willing to help Emma learn how. He'd be willing to help Emma do all sorts of things if she'd just give him half a chance.

But it turns out Emma coming to Smithville isn't a simple accident. She's been brought here and she's bringing change and danger right along with her. Lucky for Emma, Kyle and the rest of the town like a bit of danger…

This story was previously available in the Sun, Sand, Sex anthology.