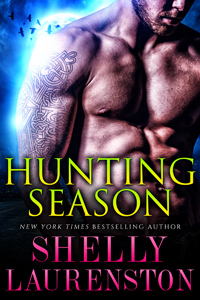 Neecy Lawrence, winged warrior for a Viking Goddess, doesn't know what to do with a nice guy. Most days she's barely polite, much less nice. But Raven leader and loyal Odin warrior, Will Yager, isn't just nice. He's gorgeous, hot, and determined to have Neecy in his bed and his life until Ragnarok comes.
It's just too bad Neecy is the most difficult woman Yager has ever known. Second in command to The Crows, a violent band of rowdy warrior women, Neecy's only concerns are keeping her "girls" safe and making up for a past she can't outrun. As far as she's concerned, Yager is nothing but a distraction she can't afford to deal with.
But Yager wants Neecy. In fact, he's wanted her for a long time. Not just for a night, but forever. And like any self-respecting Viking, Yager will risk everything to get the one woman who makes his warrior life more than worth it.